ABOUT DRYWALL SUPPLY
The leading distributor of residential and commercial drywall materials across the upper Midwest
In 1986, Carl Johnson founded Drywall Supply on an idea – to even the playing field for smaller contractors who were treated unfairly by large drywall distributors. He sought to provide them with the same level of service and personalized attention as their larger competitors. A true Minnesotan, Carl combined hard work, determination, and an entrepreneurial mindset to grow Drywall Supply into a leading distributor of residential and commercial drywall material across the upper Midwest.
Over thirty years later, Drywall Supply continues to provide the highest quality products and unparalleled service to every customer – big or small. Still family-owned and operated, Carl has since passed the ownership reigns to his daughter, Andrea, who brings to the table exceptional leadership, creativity, and enthusiasm. Going forward, we remain committed to our continued partnership with our customers to drive value through innovation, resources, and capabilities as we build on Carl's legacy of quality at every turn.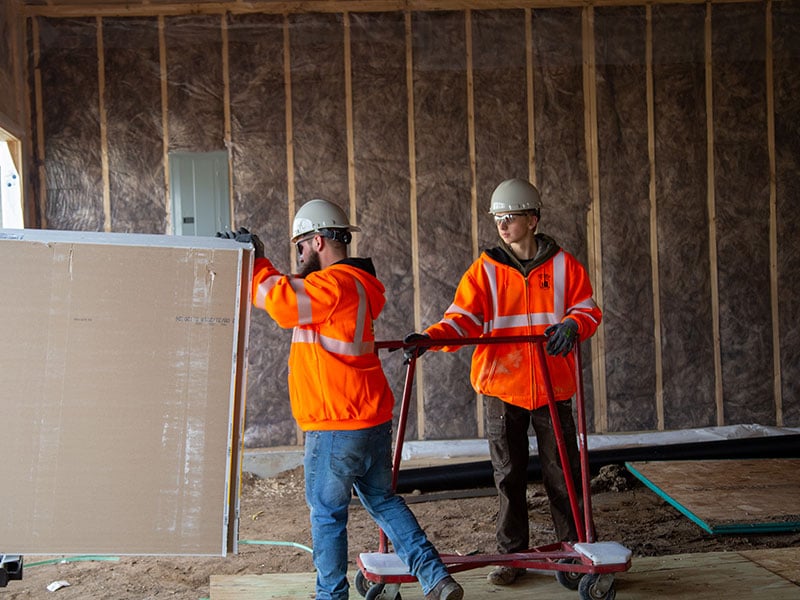 Customer Testimonials
I am happy and grateful for the opportunity to write share how amazing the service is at Drywall Supply! I have been doing business with Drywall Supply as my main supplier since I was a young kid of 18 years. It's been years and times have changed in our industry, but the timeless service of Drywall Supply is the same today as it was when I first...
Alex Semerikov
SGC Drywall LLC, West Fargo, ND
Don, I just wanted to say thank you for all your assistance when we call to place orders. Your willingness to research the right products to meet the specifications of the particular project gives us a great sense of relief, always knowing we can rest assured that you've double-checked for compliance. Not only are you accurate in the writing of...
Drywall Estimator
Denali Drywall, Inc., West Fargo, ND
Drywall Supply is my first choice for all my drywall and steel stud needs! They are very reliable and their prices are generally lower than other suppliers. They're a company that's willing to work with you to solve problems, and they go out of their way to make sure you have whatever you need when you need it.
Tim McCracken
ProCon Inc., Faribault, MN
Drywall Supply has made ordering and scheduling the deliveries of our construction materials a breeze. They are very professional and have always offered our business the best and most competitive prices. The customer service is exceptional and they always honor the schedule! 10/10 would recommend!
Chuck Daley
Ultimate Drywall, Blaine, MN
For the past 20+ years I have had the opportunity to work with Dan at Drywall Supply's Wadena, MN location. He and the entire Drywall Supply crew have been great to work with. From pricing to delivery, they make the entire process very easy. Even on last-minute job changes they do everything they can to get the needed materials to the site in a...
Ray Schlangen
Regal Contractors, Inc., Waite Park, MN